If you ignore media inquiries, be prepared for the media to define your case and your client to the public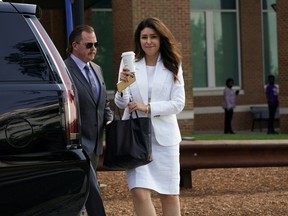 Article content
What role can the media play in courtroom strategy play? Or, to put it differently, how best can counsel advocate outside of the courtroom, particularly in publicly prominent trials?
Article content
Having had the good fortune of acting as counsel on many high-profile Canadian cases during my career, starting conspicuously with acting for the chief prosecution witness before the Patti Starr Commission of Inquiry, aka the Houlden Commission, in 1989, I have had a front -row seat to the interplay between media and counsel in such disputes.
Ignoring the media is not an option. Not a good one anyway. Choosing to not respond to media inquiries should be a deliberate decision rather than one of invariable policy. Otherwise, the media will define your case and your client to the public. That other court — the court of public opinion — must always be kept in mind.
Dan Abrams, the chief legal analyst for ABC News, once told a story about a friend working on a high-profile case who was concerned about being seen as a "media whore." Abrams joked in response that, "There's got to be something between whoring and abstinence."
Article content
Judges, however skilled and neutral, are not immune to arguments that are made about a case outside of the courtroom, particularly
…
Read the rest