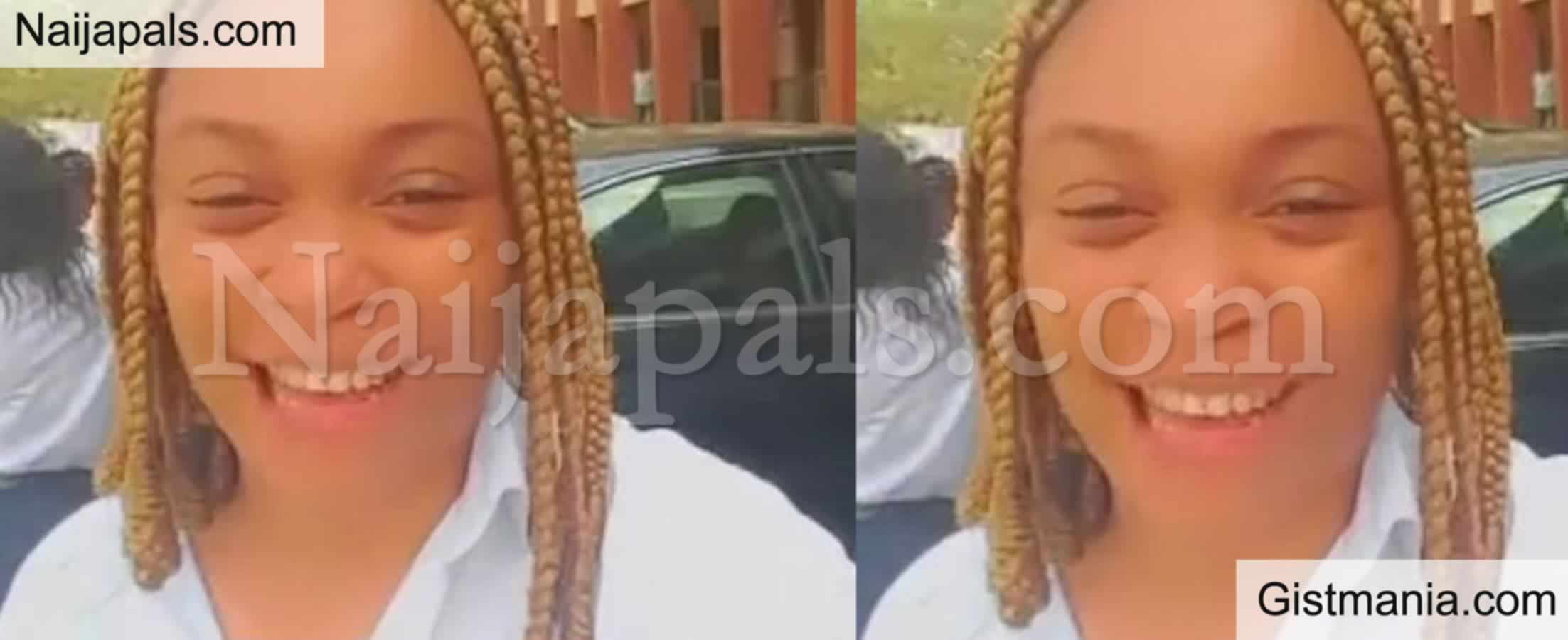 A Nigerian lawyer has offered to give
free legal
services to Sharon Okoroafor, the embattled student of Federal Polytechnic Nekede who is soon to face a disciplinary panel over a controversial comment she made. Sharon Okoroafor, the
student
, had put out a video on TikTok after completing her Higher National Diploma (HND) project defense. In the now-viral video, the apparently elated lady claimed she graduated with the help of God and her private parts.
"Omo, today is the final day. Nekede bye bye, this stress ends today. Finally, I'm now a graduate of Federal Polytechnic, Nekede. It can only be God and my p**sy," she said. But in a statement on Monday by Eucharia Anuna, its registrar, the institution condemned the act. The institution said the "despicable act does not represent the standard of our institution".
[This is to inform the general public that the Management of Federal Polytechnic Nekede, Owerri, has begun full investigations into the identity of the student who gloated on Tiktok about how she graduated with the help of God and her private organ," the institution said.
Reacting to the controversy, Ikechukwu Nwaopara, the lawyer, took to Facebook to offer his free legal service to the student who is now set to face the disciplinary panel of the polytechnic.
Nwaopara said after discussing with Sharon, the evidence he gathered is that the student had no intention of using foul language."She has no intention to defame the character, standard and integrity of the institution. In her words, what happened in the said viral video was a slip of tongue as a result of her uncontrollable ecstasy over her graduation," the lawyer said.
"Her intended words were "God and Pupsy (not p**sy)' in appreciation of the almighty God and her dad. It is clear
…
Read the rest