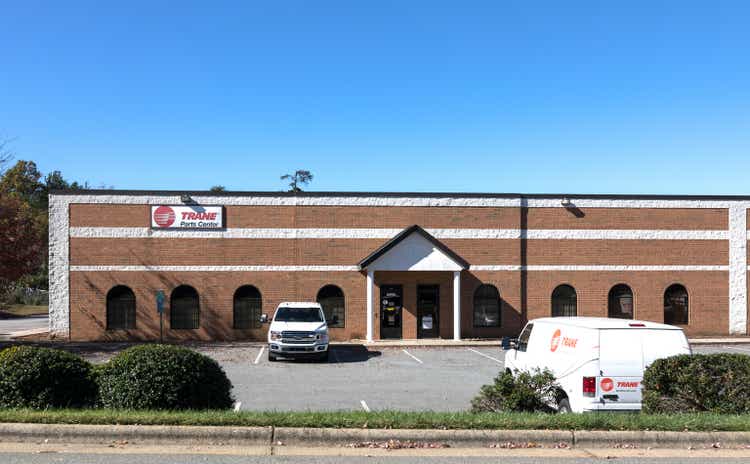 Long Industrials. It is one of BofA's top themes this year. But that call is not off to a ringing start in 2023. The SPDR Industrial Sector ETF (XLI) is up just 4.5% total return compared to a 7.3% rise in the S&P 500 ETF (SPY). This year has been a return to the growth style while the defensive sectors have lagged.
One small name in the sector features impressive EPS growth and reported a strong quarter this week. Is there a Garp case to be made for Trane (NYSE:TT)? Let's see if it has more room to run.
BofA's Top 10 Trades For 2023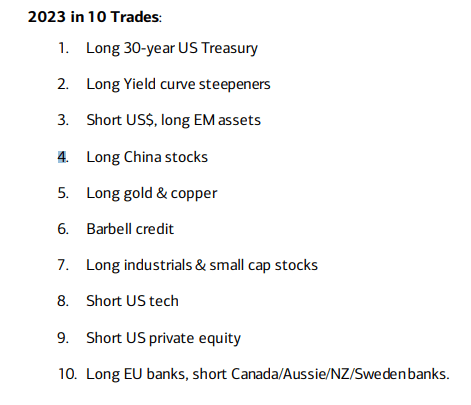 YTD Sector Returns: Industrial Lag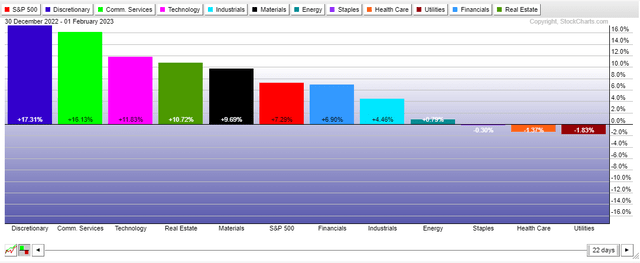 According to Bank of America Global Research, Trane Technologies is a global, diversified industrial manufacturer of refrigeration and commercial/residential HVAC equipment. Products include well-recognized brands such as: Trane, Thermo King, and American Standard.
The Dublin-based $41.3 billion market cap Building Products industry company within the Industrials sector trades at a high 25.8 trailing 12-month GAAP price-to-earnings ratio and pays a small 1.5% dividend yield, according to The Wall StreetJournal.
On Thursday morning this week, Trane reported Q4 2022 earnings results that were ahead of analysts' expectations. Operating profits were $1.82, an $0.18 beat, while revenue also topped forecasts. The firm continues to benefit from commercial construction cycles and broad infrastructure spending, but those tailwinds could be waning amid a weak housing market and roughly 40% of work being done from home now. Raw material inflation retreating helps the firm while easing growth in residential HVAC could be a risk this year, per BofA.
On valuation, analysts at BofA see earnings having risen sharply in 2022, building on a strong 36.5% EPS growth rate
…
Read the rest