"No Canadian government has ever sought to publish the confidential personal health information of a group of persons, with respect to communicable diseases …"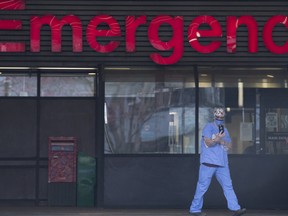 Article content
The continuation of COVID public health orders cannot be defended by claiming a health emergency continues to exist given the relaxation of mandates and the return to normalcy, insists respected Vancouver lawyer Peter Gall.
Article content
In the last month, he has filed three petitions on behalf of health care professionals in BC Supreme Court and with the privacy commissioner demanding the province and the public health officer justify continuing orders that trample the rights of nurses and doctors.
"We have asked the public health office repeatedly to discuss with our clients any contrary scientific or other evidence they may have to justify the continuation of the vaccination mandate or the public disclosure of the private medical information of health care professionals, but up until now, the government has declined to do so," Gall said.
He added the orders were premised on "an immediate and significant risk to public health throughout a region or the province" that no longer exists "given the reduced severity of the virus and changing government responses to it."
Article content
"I know the government doesn't want to get into exceptions but
…
Read the rest