She agreed it was a "two-way street, and that employers also needed clarity: "Absolutely. A big focus for us has been the people value experience and making sure we are very clear about that…"
Ms Lattey said KWM had been "very supportive over the past little while in making sure we are doing everything for our people".
"In some of the conversations I have had, they are interested in getting more clarity around what it means to be at KWM.
"There has been a period of trusting people and I think that that is still an incredibly important part of this. But I do think that they're looking to us: 'OK, tell me what you're all about. Tell me what I can expect from you, and be really clear on that.'"
Lawyers could be "incredibly driven people", Ms Lattey said.
"They want to know where the guard rails are; what does success look like at a place like KWM."
Mr Pike said HSF had embarked on a global project with staff, with the results to be revealed in late March.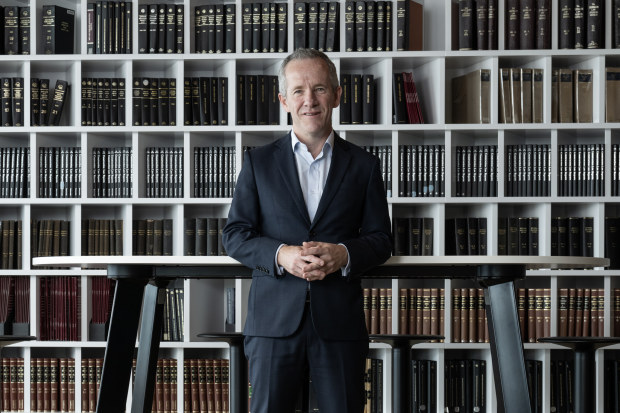 "The essence of it is, what does HSF at its best look like, and how can we all play our part in that," said Mr. Pike.
"All 27 of our offices are part of it. I think, really, one of the real benefits of being part of a global firm, is that we all learn from the diverse perspectives in different regions.
He also said clarity on both sides – employee and employer – was needed.
"I think that's a dialogue that everybody welcomes – to get clarity on both sides is important," he said.
Mr Pike cited the training of junior lawyers: "A lot of [practice] the teams are really doubling down on how the juniors can learn better … to make sure that what is used to be learning by osmosis can be as good in a hybrid world."
He said a prime focus was "trying to understand what work or hybrid or flexible work arrangements our clients have, and how do we fit in with that".
"Different individuals within clients have different work rhythms and different means of preferences for engagement, but probably the key underlying piece that we've found over the last six months is that human connection in person is valued by everybody," he said.
'Corporate vulnerabilities'.
In the lead-up to the Christmas-New Year break, the firm conducted a series of "town halls" which followed staff surveys. That process looked at how staff could contribute to the firm and its clients and how flexible work arrangements should evolve.
"I think what people are looking for is a bit more corporate vulnerability," Mr Pike said.
"I think they're OK with us saying to them, we don't have the perfect answers and we want to work on the answers. So, I think a bit of a sort of the human dimension and sort of vulnerabilities,
"We want to understand what truly changed coming out of the pandemic – get underneath the headlines."
Mr Pike said the firm wanted to "get clear on what the social contract is; what are the drivers for our people coming to work".
He said that with so many meetings conducted via the internet, "in-person sessions have to be all about sort of connection, listening and learning from each other".
"At the end of the town halls, we had some breakout sessions where we deliberately tried to mix it up so that people were connecting with people they might not have spent a lot of time over the last few years," he said.
Related Posts